Beginners Page / Getting Started
Welcome to the Stellafane resource page for beginners in amateur astronomy and telescope making. Look here for pointers in getting started and links to similar topics on other web pages. If you're a beginner and have a question that's not addressed here please let us know (just send an e-mail to the Webmaster, address in page footer). Thanks!
---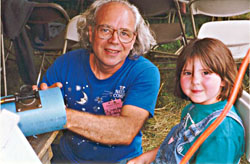 Beginner Article Series
by "Stargazer" Steve Dodson
Thinking About Buying Telescope for
a Young Astronomer?

If you're thinking about buying a telescope for the holidays for that young astronomer in your life we suggest you read the following article about getting into astronomy.

Before the Stars Come Out

Making the Most of Your First and Every Night
With Your Own Telescope: Learn the Sky
It's important to have an idea of what to expect the first time you go out to observe the night sky. Regardless if you're observing with a telescope, binoculars or just with your eyes, not knowing what to expect can make observing the night sky difficult and disappointing. "Stargazer" Steve Dodson presents an article about the preparations you ought to make before you venture out to study the night sky.

Be a Sky Observer

To become an experienced amateur astronomer, you must learn how to "observe" not only the astronomical objects buy also the sky conditions. "Stargazer" Steve Dodson presents an article about how to familiarize yourself with the sky.
---
Beginner Questions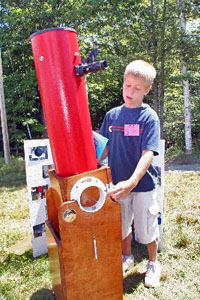 The Springfield Telescope Makers provide information and links to various astronomical vendors
for the convenience of our readers but does not endorse any individual vendor.