Directions to Stellafane
From Interstate 91 in Vermont: Take Exit 7 to Route 11 West. Staying on Route 11 for 4.5 miles, you'll come to the Springfield Plaza and McDonald's in the center of town (see map below). 1 1/2 miles past McDonald's on Route 11, look for a sign that will point to the left turn at Breezy Hill Road which will take you up to the Convention site. Note that the Breezy Hill Road turn off of Route 11 is directly across from "Green Mountain Classic Cars." If you see the Palomar Motel on the right you've gone too far on Route 11. Head straight up the hill. The road will come to a "T" just past the end of the pavement, make a right. Then, make the first left. You'll quickly come to a SHARP RIGHT turn, be careful! Go up the hill to the registration booth on the left.
Directions to Hartness House: Take VT-11 into Springfield. Take VT-143 (Summer Street) up hill, bear left off 143 onto Summer Hill Street. Follow the signs to the Hartness House, only a few blocks at 30 Orchard Street.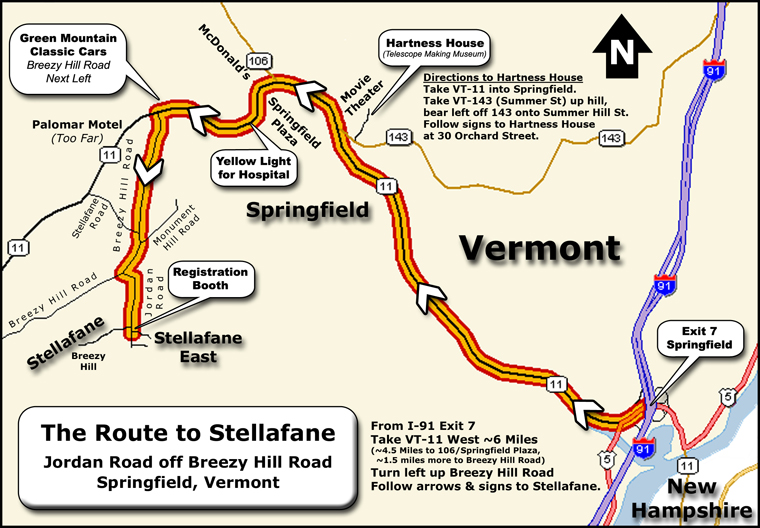 ---
Back to the 2007 Convention Main Page