FEATURED ITEM
Historic
Convention Photos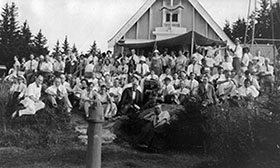 1934 Stellafane Convention
will be held Aug 9-12 (Full info and Reg by May 1st)
---
The 2019 Stellafane Convention will be held Aug 1-4.
What does the small backyard telescope have in common with the 200" at Mt Palomar?
Relive some memories with these 2017 and 2016 Convention videos.
Results are in. Come and see who are your new board members.
Members hike up to Hawks Mountain; a tradition.
Find what you need on our
Our Links Page features thousands of categorized
links to telescope making and optics fabrication topics.
Our most visited page year-after-year!
---
Use our
to grind your own Newtonian telescope mirror.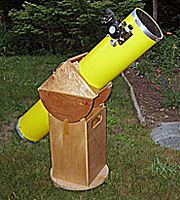 Build a Telescope!
Complete plans for a
Newtonian Optical Tube
and a Dobsonian Mount.
Build with homemade or purchased components
(or a mix of both).
New Solar Filter Plans