FEATURED ITEM
Historic
Convention Photos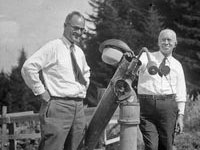 Photos and an occasional movie
from 1926 to 1999 -
Which do you remember?
The 2015 Stellafane Convention
will be held Thursday through Sunday Aug 13-16
Keynote: Alan Stern, New Horizons Project Mgr.
2016 Convention will be August 4-7
Approximately 100 times faster than our prior DSL connection.
See photos and reports - being added over the next few months.
95-cm Boller & Chivens from Princeton moved to Colorado

More News...

Find what you need on our
Our Links Page features thousands of categorized
links to telescope making and optics fabrication topics.
Our most visited page year-after-year!
---
Use our
to grind your own Newtonian telescope mirror.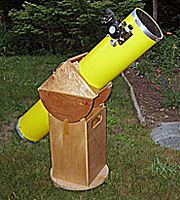 Build a Telescope!
Complete plans for a
Newtonian Optical Tube
and a Dobsonian Mount.
Build with homemade or purchased components
(or a mix of both).
New Solar Filter Plans