Members Activities
This page is a spot to collect the diverse activities of our club members that do not fall under our major club functions like convention and mirror class.
Publications by Members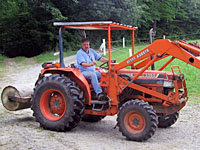 Site Manager John Martin's notes on what he sees and does on the site. He is there almost every day.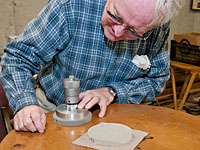 Formed by Paul Valleli in March 2008, several members have been working on making their first refractor. Bert Willard contributed to the optical design using OSLO, and Dick Parker has been hosting work sessions in his basement which has been christened 'Refractorville' (he has made several refractors quite successfully).
Participating members include Jim Ericson, Rick Hunter, Ray Morits, Ken Slater & Dave Tabor.