2016 Stellafane Convention Report
The 81st Convention of Amateur Telescope Makers on Breezy Hill in Springfield, Vermont was held Thursday through Sunday, August 4-7, 2016.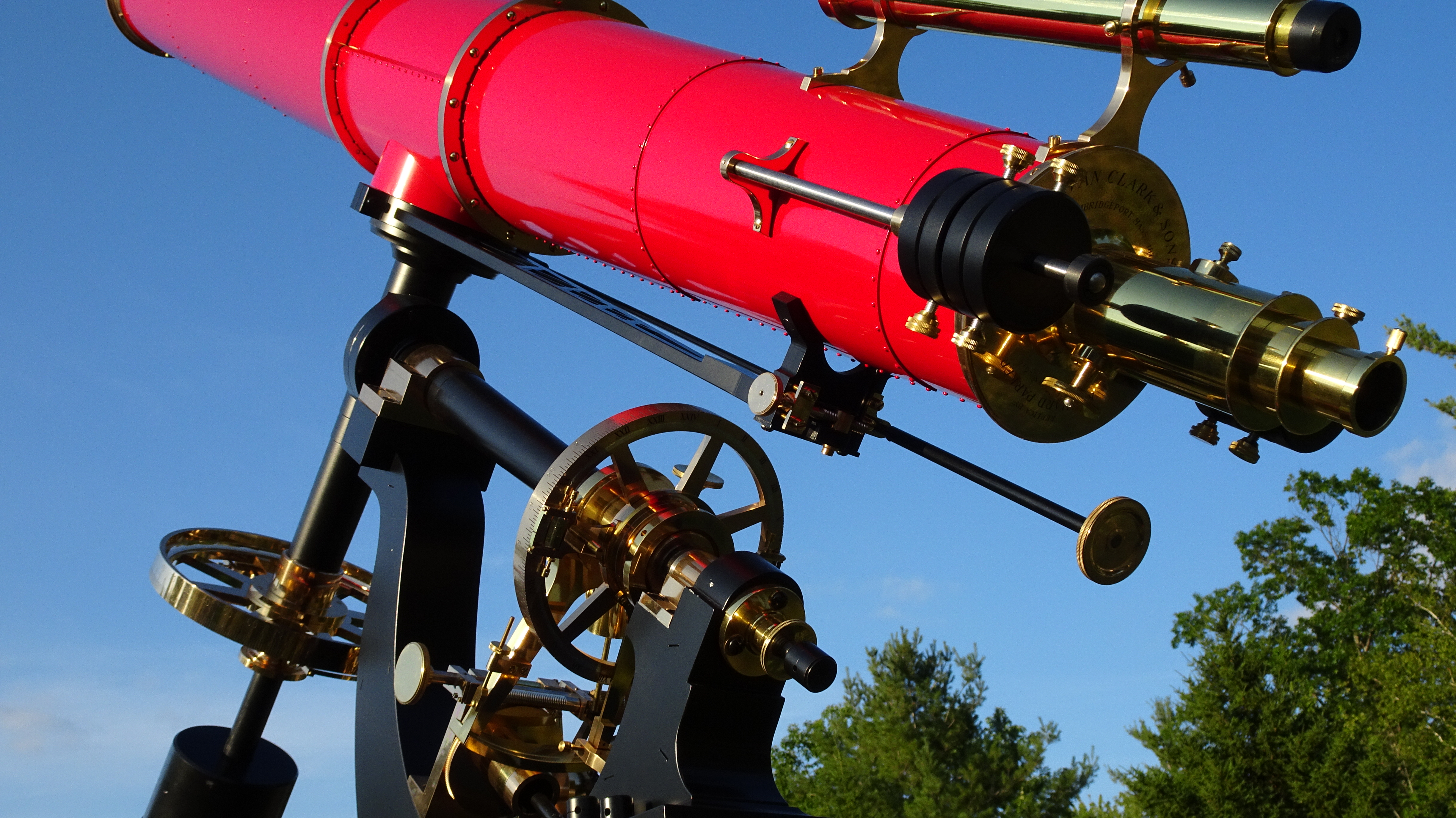 Thanks to All!
The Springfield Telescope Makers would like to thank all those who attended the 2016 Stellafane Convention and made it a success, especially all volunteers and club members who help so much with Pre-Convention setup, our programs, and operations and cleanup. It's a lot of work! We thank all the excellent speakers who make their expertise and experience available through their talks and workshops. To those of you who brought homemade telescopes to display on Breezy Hill, a special thank you for sharing your accomplishments and inspiring the next generation of telescope makers - we had a large set of interesting and innovative scopes this year, from a very John Dobson-ish junior to some amazing reflectors and refractors. Allen Hall and Dick Parker graced Breezy Hill with the finest amateur project in Stellafane history, a beautiful matched pair of 6" f/15 Alvan Clark refractor reproductions.
Convention Summary
We had a strong attendance, with quite a few first timers, which is really nice to see. Optical competition was completed on Friday night and Mechanical competition happened Saturday morning under a beautiful blue sky. In both Optical and Mechanical competition, we debuted our new Master Class category, and as hoped it was a great success. Saturday evening we had afternoon clouds, some light showers with distant lightning,and decent observing after midnight.
Our keynote speaker, Dr. Fred Espenak, spoke eloquently on the beauty of solar eclipse observing and gave us terrific and precise advice on how to plan for next year's North American eclipse. Dr. Kris Larsen presented a fun Shadowgram titled "You Never Forget Your First Time," with lots of audience participation and laughter.
Thursday's Hartness House Workshop was titled "Subarcsecond Spacial Resolution Imaging" and was pronounced outstanding by those who attended.
This year's Teen Robotics Program, presented again by Paul Fucile of Woods Hole Oceanographic Institute, was a fantastic project based around the New Horizons mission to Pluto.
Our food tent woes of the past two years were fixed with a resounding cheer of happiness, as Jim Ferguson and family fed us well with delicious and healthy fare. They even had food available through the night for hungry observers, and on the honor system no less.
A much anticpated highlight of Convention was the arrival of Allen Hall and Dick Parker with their twin 6" Alvan Clark Reproductions. Magnifiently handcrafted, these masterpieces were perhaps the finest instruments ever to grace Breezy Hill. The craftsmanship and attention to detail displayed was inspiring, and there were two of them!
The overall convention schedule at a glance and details for all scheduled events are linked here. You can also download the printable Convention Bulletin (PDF format) which was given to each attendee when they arrived.
Continuing a series begun in 2009, this year's Hartness House Workshop focused on super high resolution imaging. Next year our topic will be Exo-Planets, hope to see you there.
Donors
The Springfield Telescope Makers would like to thank the following people and/or companies for donating prizes to the raffle at the 2015 Stellafane convention or goods and services that are sold or used for the convention. We thank:
Special thanks to Tele Vue and Al & David Nagler for donating
sets of their Premium Eyepieces for many, many years.
This year, four sets were raffled off.

Special thanks to Willmann-Bell and Perry & Patricia Remaklus for donating sets of their excellent Astronomy and Telescope Making Books for many, many years.

This year's book prizes were four large sets of Willmann-Bell books.

Dartmouth Printing

Hanover, NH

Student Transportation of America

White River Jct., VT and driver Cheryl

Glatter Collimation

Howie Glatter

Astronomy Shoppe

Tony Costanzo

Hands On Optics

Gary Hand

AAVSO

American Association of Variable Star Observers

Dee and Stephen Forbes

Please contact us if this is incorrect.
Click above for the 2016 Convention Photo gallery, with candid images taken by the Springfield Telescope Makers and many attendees who kindly send us photos. (See the pink box at right if you have photos to send us for posting on our web page).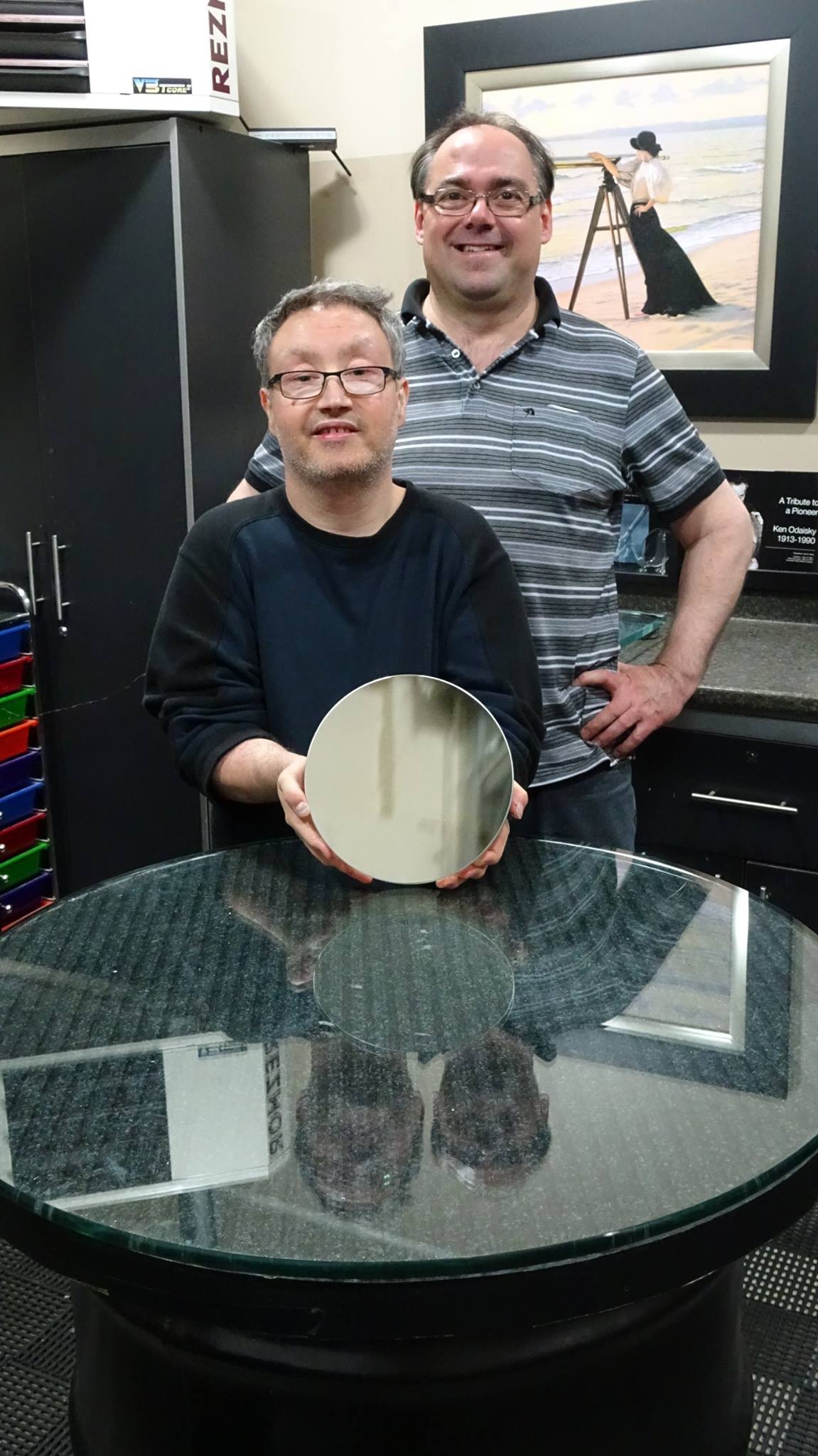 Often considered the heart of the Stellafane Convention, the Optical & Mechanical Competition gives Amateur Telescope Makers a chance to show and share with others what they have done, and our expert judges pick the best in several categories to for recognition with awards. This page shows all the telescopes entered in the competition, and the awards that many have won.
We have great littel video of the tenn program in action - watch the space probes they built 'fly' by an astroid, Jupiter and Pluto and take photos and data..
A challenge to observe at least 15 deep sky objects, accessible in small to large amateur telescopes, has been developed for us by Larry Mitchell, who is in charge of the Texas Star Party Advanced Observing Program. Try your observing skills and earn a pin for your efforts.
This page contains important information about the convention, including lighting policies, pet policies, food service, on-site bus service and where to set up your telescope. Check this page for answers to any questions you may have.
If you are not camping at Stellafane, you will need some place to stay. Here is a listing of Motels, Hotels, Bed & Breakfasts, and Campgrounds in the area.
Need to know how to get to Stellafane? Here are written directions and a map for after you get off the Interstate. We also have a site map of the convention area. See also Local Airport Information.
A video of the memorial service for STM member Jonathan Morse, held just before convention opened.
---
Do you have convention questions we haven't answered?
Comments or suggestions about the program?
Please direct these to our .

Do you have a comment, question or suggestion about
the web pages or online registration process?
Please direct these to the .