Stellafane Telescope Making Class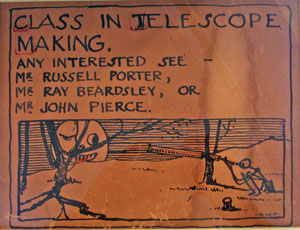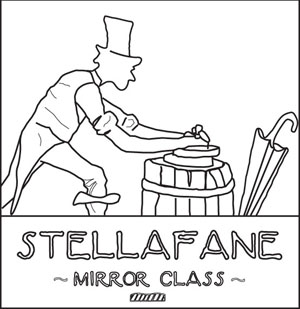 The Stellafane Telescope Making Class
In support of the Springfield Telescope Makers core mission of encouraging and supporting Amateur Telescope Making, we offer Mirror Classes at Stellafane in Springfield, Vermont, USA. Classes are free, but students must provide or buy the necessary material. Space is limited, classes fill up quickly, and you must sign up for class. For more detailed information, please read About the Stellafane Mirror Class.
Current Stellafane TM Class
The latest sessions started in September 2016. Click here to see them.
World-Wide List of Mirror Making Classes
We maintain a list of Mirror Making Classes all over the World. Check to see if one is in your area if you are not located near Stellafane (Southern Vermont, USA).
Reports & Photos from
Previous Stellafane Mirror Classes
Mirror Classes held in the Bunkhouse and McGregor Observatory run from October through March (sometimes we extend them due to weather cancelations or special extra sessions). The recent ones have the following information available on this web site: Class Schedule, Mirror Status, Photo Albums from each sessions, Instructor Pictures and a Final Report:
Earlier classes only have limited information available:
The earliest class has no online information:
1998 March - June (McGregor Observatory)
Directions to Stellafane
Mirror Making classes are held at Stellafane East; check in at the Pavilion. The Directions to Stellafane page will tell you how to get there.