FEATURED ITEM
Historic
Convention Photos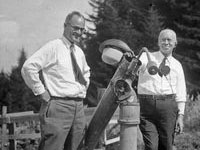 Photos and an occasional movie
from 1926 to 1999 -
Which do you remember?
Now annual visit boosts local science education.
Two very useful pieces of equipment contributed by the Hall Family.
See photos and reports - we will be adding over the next weeks.
Astronomical League 2013 First Place award presented at Convention.
Long time club member best known at Stellafane for children's program.

More News...

Find what you need on our
Our Links Page features thousands of categorized
links to telescope making and optics fabrication topics.
Our most visited page year-after-year!
---
Use our
to grind your own Newtonian telescope mirror.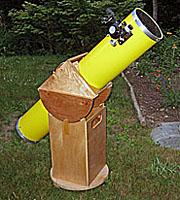 Build a Telescope!
Complete plans for a
Newtonian Optical Tube
and a Dobsonian Mount.
Build with homemade or purchased components
(or a mix of both).
New Solar Filter Plans